Glamour Meets Comfort: Strictly Come Dancing UK 2023 Contestants in Duncan Stewart's Luxurious So Soft Dressing Gowns
For nearly two decades, the BBC's Strictly Come Dancing has captivated the nation with its dazzling dance routines and captivating performances. Behind the scenes, the magic happens as celebrity contestants and professional dancers come together to prepare for their spellbinding performances. And what adds a touch of luxury and comfort to their backstage moments?
Duncan Stewart's exquisite So Soft Bathrobes, of course!
At Duncan Stewart, we take great delight in witnessing the contestants wrap themselves in cosy comfort between rigorous rehearsals and exciting recordings, all in our sumptuously soft bathrobes.
What sets our dressing gowns apart is not just their plush softness, but the extra layer of personalisation we offer. We embroider these robes in-house, turning them into beautiful gifts fit for the entire family. They can also be customised with logos, making them the ideal choice for cast members to enjoy. It's no wonder that these robes have found popularity among Boutique Hotels and for spa therapy treatments alike. The team at BBC had our robes personalised with the Strictly Come Dancing logo, making them a beautiful keepsake for the contestants!
Crafted from the finest materials, our dressing gowns are a true indulgence for the senses. Whether it's a brief respite between rehearsals or a moment of relaxation after an exhausting dance routine, these dressing gowns offer a level of luxury that the contestants simply can't resist.
[Video: Instagram - @comeddiekadi] Eddie Kadi, one of this season's charismatic contestants, gave us a sneak peek behind the scenes as he grooved in his robe earlier in the season. You can watch his moves here: Instagram Video
Our eagle-eyed team also caught a glimpse of Bobbie Brazier, who was seen donning his robe alongside his Strictly partner Danielle Buswell [@dianebuswell]. Their shared moment of comfort and elegance can be seen here: Instagram Post
It's clear that Duncan Stewart's dressing gowns have become an indispensable part of the Strictly Come Dancing experience. These robes not only keep the contestants snug but also add a touch of sophistication to their backstage moments.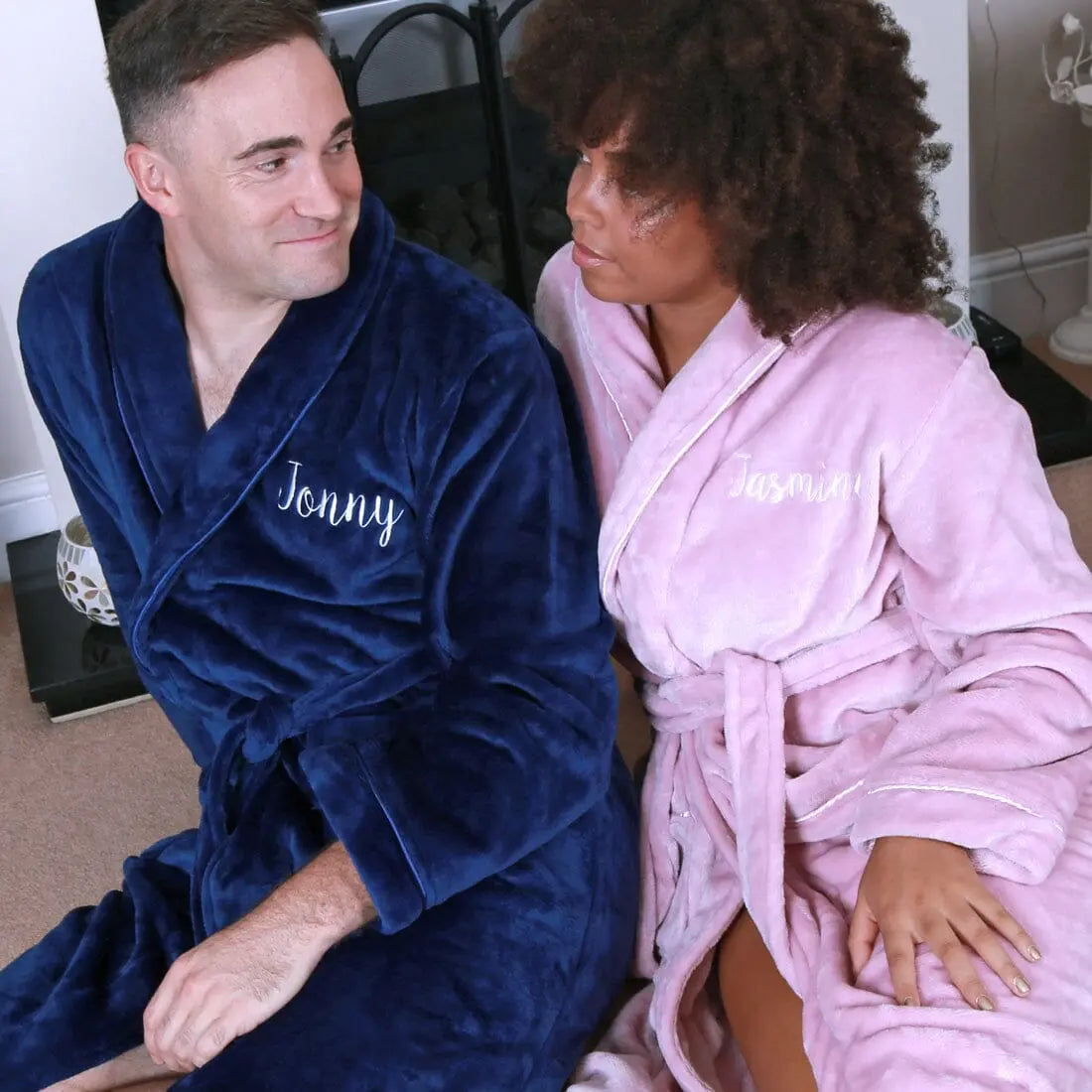 Strictly Come Dancing
As the Strictly Come Dancing UK 2023 season unfolds, stay tuned for more thrilling performances and stylish moments over at BBC's official page.
And if you're inspired by the contestants' comfort and elegance, you can get your own So Soft Gown right here at Duncan Stewart. Elevate your relaxation game and indulge in the same luxury that the stars of Strictly enjoy.
Duncan Stewart - Where Glamour Meets Comfort in Every Step!